subtitles for films, dubbing, voice-over
|
Translating films, creating subtitles, dubbing, voice-over
The created and translated subtitles for a film must match the image and sound perfectly. The task is not easy, but to us it's a breeze. Why? Because we have been doing it for years.
Do you want to test our services? Use Subtiled.com – a free application for creating subtitles.
Get

a free quote
Select the type of


translation
Success!
You will receive a quote from us shortly.
Firma Euroalphabet.eu sp. z o. o. zrealizowała dla Telewizji Polskiej w okresie od 4.01.2022r. do 1.03.2022r. z pełnym profesjonalizmem następujące usługi tłumaczeniowe:

1. Tłumaczenia tekstów związanych z kinematografią z języka polskiego na język litewski
oraz z języka litewskiego na język polski.
2. Stworzenie napisów w języku litewskim do następujących filmów polskich:
— ,Miłość jest blisko" — czas trwania 98 minut,
"Biały potok" — czas trwania 74 minut,
— "Zieja" — czas trwania — 112 minut,
— "Samiec Alfa" — czas trwania 96 minut,
— spot promocyjny "Miłość jest blisko" — czas trwania 1 minuta 55 sekund.

Współpraca przebiegała wzorowo. Polecamy usługi Euroalphabet.eu sp. z o. o. jako
firmy rzetelnej, terminowej, realizującej usługi szybko i sprawnie. Cenimy sobie również
bardzo dobry kontakt z uprzejmymi i kompetentnymi pracownikami biura tłumaczeń oraz
indywidualne i rzetelne podejście do zlecanych prac.

czytaj więcej →

Pracownik

Telewizja Polska - TVP
Lubelska firma opracowała aplikację, dzięki której tworzenie przekładów audiowizualnych jest znacznie prostsze.

czytaj więcej →

Polscy przedsiębiorcy wierzą w swoje biznesy i chcą skalować się także na inne rynki.

czytaj więcej →
Masz pytania?
Zamów darmowe konsultacje
Zostaw numer, oddzwonimy nawet w 15 minut i sprawdzimy, czy możemy Ci pomóc.
Udało się!
Wkrótce do Ciebie zadzwonimy.
Klikając "WYŚLIJ" akceptujesz
politykę prywatności
Skorzystaj

z zaufanego wykonawcy
As a translation agency with many years of experience, we offer the service of distributing subtitles across the time of the video in accordance with the accepted principles of translating video content. When creating subtitles, we follow Netflix's guidelines.
Creating subtitles and dubbing for feature films, commercials or documentaries, requires that the translator possess professional knowledge, understanding of, among others, the cultural, political or historical context. Vocabulary, as well as humour, must be understandable to the viewer and adapted to the subject matter of the film.
In addition, subtitles should be distributed properly, and, in the case of dubbing, the pace of reading and the cadence of the target language should be in harmony with the scene in the film. Such translations require a lot of patience and commitment.
Our clients have been entrusting us with translations of audio and video content for many years. Why? Our translators are required to possess specialist knowledge and be familiar with the cultural context, which guarantees that the essence of the recording's message is going to be preserved.
As a standard, we create subtitles according to generally accepted rules:
– the length of the line does not exceed 42 characters,
– the subtitle has no more than 2 lines,
– the reading speed does not exceed 17 characters/sec.

Czy wiesz, że masz

gwarantowane
translations performed by specialists,

a 3-month warranty – in case of reservations, we will make a free correction,

fast and timely execution of orders.
Obsługiwane

dziedziny

Feature films, commercials, documentaries and training films [subtitles, voice-over]
Press kit and EPK (electronic press kit) – materials for the media
Transcriptions of foreign-language conferences and interviews
Voice guide (multilingual guides)
Audio advertising spots, dialogue lists, multilingual helpline and IVR recordings
Akceptowane

formaty

among others, YouTube, Vimeo, mp4, WebM, flv, SoundCloud, ogg and mp3
We prepare subtitles in dfxp, srt, txt and sub formats.
Adding subtitles
to an online film
It should be noted that adding subtitles to films is very different from translating documents. When translating subtitles for a film, it should be kept in mind that the viewer must be able to read and follow the displayed subtitles easily. Translated subtitles for films must be concise and easily convey the meaning.
How to create subtitles
for a film?
Below, we have prepared a list of guidelines that ought to be followed when creating subtitles for films.
To ensure that subtitles can be read easily, they should not contain too many characters in one line. The limit of characters in subtitles is usually determined before the process of translating subtitles starts.
A translator of subtitles also has to remember that people usually speak faster than they read, which is why only information that is the most important for the plot is included in subtitles.
The subtitles must match the image displayed on the screen. The subtitles cannot be displayed for longer than a few seconds. When there is a longer pause between moments when the characters in the film speak, subtitles should not be displayed at all.
If the entire text does not fit into one line, the translator divides the subtitles into two lines, so that the text is still grammatically correct and, therefore, easily readable. Typically, subtitles are divided into lines after punctuation marks or before words such as: because, as, or etc.
A translation of subtitles for a film should consist of short and simple words (e.g. the phrase "is located in" gets replaced by "is in").
Creating subtitles for films

Price list

Translations of subtitles for films are diverse in terms of their topics, hence, their pricing is quite complicated. The price is influenced by factors such as the level of difficulty, the length of breaks during which nothing is being said and the client's guidelines, including the accuracy of distributing subtitles across the time of the film.

You don't know how much translating subtitles for films is going to cost? Send a query to us – we will prepare a free pricing for you.
Wyraźna czcionka wgranych napisów
Wyraźna czcionka — podoba mi się. Dziękuję! W ciągu kilku najbliższych dni wrzucę to na firmowego YouTube.
Napisy a tłumaczenie
Tworzenie napisów po angielsku to nie tłumaczenie dosłowne. Wy to wiecie! Dziękuję za napisy 🙂
Dodaj opinię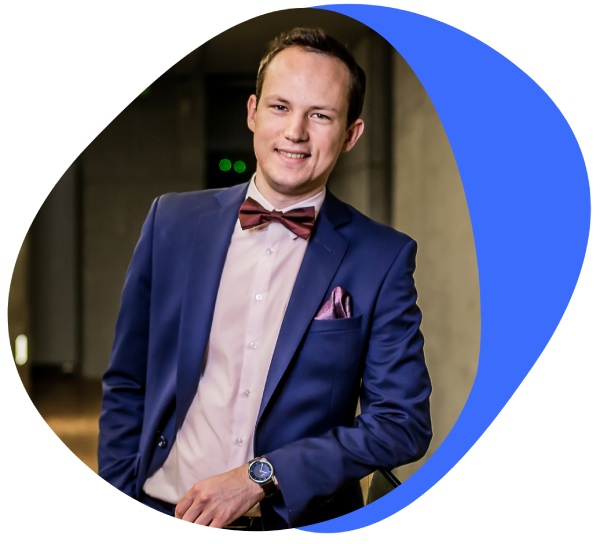 Wierzymy,
że technologia używana z rozwagą, pomaga łączyć, a nie dzielić. Wykorzystujemy ją na co dzień. Bazując na kilkunastoletnim doświadczeniu z roku na rok, przyśpieszamy proces realizacji tłumaczeń. Szybkie płatności, narzędzia CAT i najnowsze technologie pozwalają nam skrócić czas obsługi klienta. Budując doświadczony zespół tłumaczy, zrobiliśmy krok dalej, oferując 3-miesięczną gwarancję na usługi.

Chcemy łączyć i już to robimy. Nasze aplikacje do tłumaczenia, sprawdzania pisowni, jak i tworzenia napisów do filmów upraszczają codzienną komunikację ponad pół miliona użytkowników. Wymagamy od siebie dużo, bo dla nas zadowolenie klienta to podstawa.