Best online subtitles editor
A free program for creating subtitles for videos.
Formats
YouTube, Vimeo, MP4, etc.
Intuitive to use
Even for an amateur
Confidentiality
SSL | Access the video only with the link
An online application for translating,

creating and synchronizing subtitles
The free online subtitle editor Subtiled.com is a powerful and easy-to-use program which helps translators quickly and easily create, as well as modify, subtitles for a video. Matching subtitles to a movie's audio using built-in features has never been so easy.
To translate a video, insert the URL of your file (YouTube, Vimeo, mp4, WebM, flv, ogg or mp3) and click "Start". Once you have finished, you can export subtitles to the SRT or DFXP format.
* Internet access is required for the application to work.
System Requirements: Windows, Linux, Mac.
What creating subtitles

looks like
Attach a video
in one of the accepted formats: YouTube, Vimeo, mp4, WebM, flv, ogg and mp3.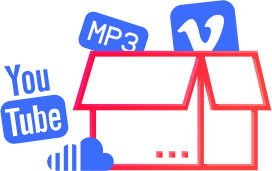 Type in what you hear
and set the subtitles with the accuracy of up to one frame.
Download ready subtitles
in SRT or DFXP format.