advertising materials, folders, presentations, websites
|
Translation of marketing, advertising materials
Marketing and PR translations may easily be compared to sewing good tailor-made clothes.
Get

a free quote
Select the type of


translation
Success!
You will receive a quote from us shortly.
Lubelska firma opracowała aplikację, dzięki której tworzenie przekładów audiowizualnych jest znacznie prostsze.

czytaj więcej →

Polscy przedsiębiorcy wierzą w swoje biznesy i chcą skalować się także na inne rynki.

czytaj więcej →
Masz pytania?
Zamów darmowe konsultacje
Zostaw numer, oddzwonimy nawet w 15 minut i sprawdzimy, czy możemy Ci pomóc.
Udało się!
Wkrótce do Ciebie zadzwonimy.
Klikając "WYŚLIJ" akceptujesz
politykę prywatności
Skorzystaj

z zaufanego wykonawcy
Marketing and PR translations require not only specialized linguistic knowledge and understanding the content of the message but also being perfectly familiar with the cultural code of the recipient. The priority in translations of this kind is the so-called localization of the translation, i.e. the adaptation of the target language to the individual experiences, needs and mentality of the recipient and to the specific nature of the market.
Translations of marketing materials at our agency are verified by native speakers of the target language (additional service), and then subjected to the editorial process (additional service). We make sure that the translation style is suitable for the recipient and the terminology used is adequate for the given field. This process also involves checking marketing translations in terms of their grammar and punctuation.

Czy wiesz, że masz

gwarantowane
performance of translations of advertising materials by specialists,

consistent terminology of marketing materials,

preserving the formatting of advertising materials,

Prompt and timely performance of a marketing translation,

a 3-months warranty – in case of reservations, we will make a free correction of the translation of marketing materials.
Obsługiwane

dziedziny

– Marketing materials, folders, brochures, websites, information leaflets
– Guides and tourist guides
– Presentations, exhibition materials, press releases
Akceptowane

formaty

including Microsoft Word, OpenOffice, Pages, PDF, InDesign, scans.
Extensions: doc, pdf, ppt, rtf, odt, mif, inx, idml, icml, docx, dotx, docm, dotm, pot, pps, potm, potx, ppsm, ppsx, pptm, pptx, odp, sxi, xtg, tag, dita, dot, sxw
Marketing materials
translation
Marketing translations require knowledge about business and greater creativity than, for example, technical translations. A poor translation of marketing materials may have a negative impact on the company's image. Adaptation of an advertisement, a brochure and translation of slogans requires much knowledge about a given company and the country in which the translated marketing materials will be published.
A good quality marketing translation will strengthen the company's position in the world and will make it so that it becomes unique on the market. Effectively translating advertising materials is the key to gaining a good international reputation, as well as to increasing the company's profits. Such a marketing translation should not only convey the message but, above all, convince a person to make a purchase.
Translation of advertising materials

includes
folders,
brochures,
websites,
information leaflets,
tourist guides,
presentations,
press releases.
Marketing translations

Price list

Translations of advertising materials are diverse in terms of their topics, which is why their pricing is often complicated. Using the built-in online panel for automatic pricing, you can efficiently price a translation of marketing materials online or transfer the file for manual pricing.
Bardzo Państwu dziękuję
Wszystko dotarło. Bardzo dziękuję za elastyczność i Państwa podejście do sprawy.
Dzięki temu uda nam się wyrobić w czasie z prezentacją.
Dziękuję za przesłane pliki
Jestem bardzo zadowolona z tłumaczeń, które otrzymałam. Jeśli będziemy mieli w przyszłości jeszcze teksty marketingowe do przetłumaczenia, to na pewno skorzystamy z Państwa usług.
Dokładnie i uczciwie
Wycena dokładna i uczciwa, bo zawsze wiesz, za ile znaków płacisz, a termin jest ustalany z góry. Polecam!
Dodaj opinię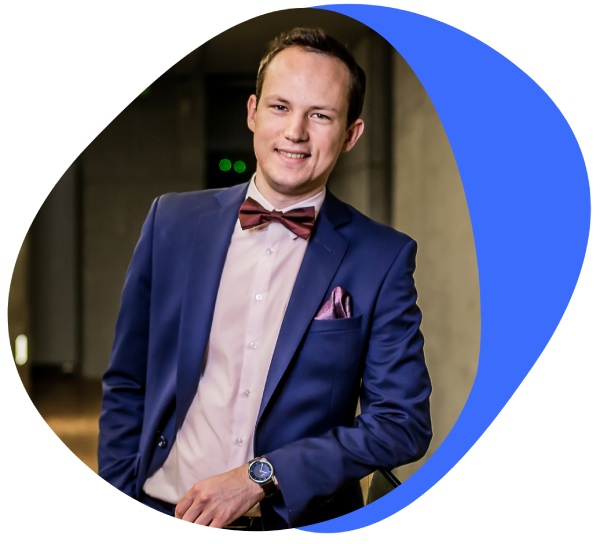 Wierzymy,
że technologia używana z rozwagą, pomaga łączyć, a nie dzielić. Wykorzystujemy ją na co dzień. Bazując na kilkunastoletnim doświadczeniu z roku na rok, przyśpieszamy proces realizacji tłumaczeń. Szybkie płatności, narzędzia CAT i najnowsze technologie pozwalają nam skrócić czas obsługi klienta. Budując doświadczony zespół tłumaczy, zrobiliśmy krok dalej, oferując 3-miesięczną gwarancję na usługi.

Chcemy łączyć i już to robimy. Nasze aplikacje do tłumaczenia, sprawdzania pisowni, jak i tworzenia napisów do filmów upraszczają codzienną komunikację ponad pół miliona użytkowników. Wymagamy od siebie dużo, bo dla nas zadowolenie klienta to podstawa.