hospital records, test results
|
Medical translations
The execution of a medical translation requires knowledge of specialist medical terminology, which is an indispensable requirement in the translation of texts in the field of medicine. At the client's request, we send the completed translation by priority registered letter.
Get

a free quote
Select the type of


translation
Success!
You will receive a quote from us shortly.
Lubelska firma opracowała aplikację, dzięki której tworzenie przekładów audiowizualnych jest znacznie prostsze.

czytaj więcej →

Polscy przedsiębiorcy wierzą w swoje biznesy i chcą skalować się także na inne rynki.

czytaj więcej →
Masz pytania?
Zamów darmowe konsultacje
Zostaw numer, oddzwonimy nawet w 15 minut i sprawdzimy, czy możemy Ci pomóc.
Udało się!
Wkrótce do Ciebie zadzwonimy.
Klikając "WYŚLIJ" akceptujesz
politykę prywatności
Skorzystaj

z zaufanego wykonawcy
A translator translating a medical text should not only know the foreign language that the document is in perfectly, but also have specialist knowledge in the given medical field.
That is why the medical translations outsourced to us are performed by experienced translators who have dealt with the medical subject matter often.

Czy wiesz, że masz

gwarantowane
translations done by specialists,

consistent terminology,

a three-month warranty — in the case of any remarks, we will perform a free correction,
fast and timely execution of orders.
Obsługiwane

dziedziny

Documentation  of clinical studies, hospital records and laboratory documentation, marketing authorisation of pharmaceuticals. Translation of personal protective equipment documentation
Operating instructions for medical and diagnostic equipment
Promotional material, medical advertising material, medical industry websites
Test results, scientific publications and medical literature
Akceptowane

formaty

among others, Scans, PDF, Microsoft Word, OpenOffice.
medical translations

English

Online medical translations are some of the most demanding types of translations. It is an extremely responsible job because, often, the quality of translation of English or German personal protective equipment documentation can determine the health or even lives of patients. There are several crucial skills which every English and German translator working with texts in the field of medicine or pharmacy should have.
Translator

of online medical texts

One of the basic competencies possessed by translators of online medical texts is the knowledge of specialist terminology. The knowledge of the professional terminology in Polish as well as its foreign-language equivalents is crucial, for example, when translating English and German medicine labels or recommendations regarding the use of medicinal preparations. In this case, perfect knowledge of the English terminology is necessary and related to, for example, the names of the chemicals used to make medicines.

Reliable translation skills play an equally important role in the translation of texts related to medicine. The knowledge and experience gained through the translation of medicine-related texts avoid ambiguities arising from the use of jargon expressions, among others. Such phrases are undesirable, because they could easily lead to confusion, which should be avoided at all costs, especially when it comes to medicine.
Translation

of medical articles

Broadly understood knowledge of the field is also crucial. Translators of medical texts and articles must rely on it, in particular when dealing with publications derived from scientific literature, for example, texts describing the results of the latest research projects or clinical tests.
Medical translations

price list

The prices for medical translations are correspondingly higher. In our agency, each medical file is priced individually due to the different levels of complexity of medical translations.
Online medical translations

cities
Lublin
Wroclaw
Warsaw
Poznan
Krakow
Gdansk
Bydgoszcz
Specialisations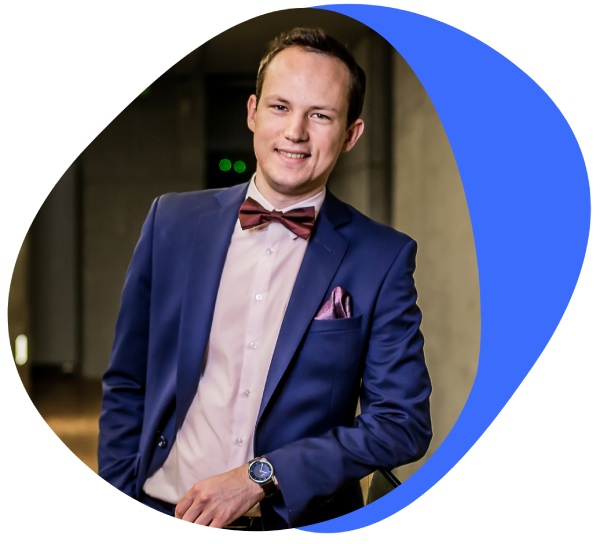 Wierzymy,
że technologia używana z rozwagą, pomaga łączyć, a nie dzielić. Wykorzystujemy ją na co dzień. Bazując na kilkunastoletnim doświadczeniu z roku na rok, przyśpieszamy proces realizacji tłumaczeń. Szybkie płatności, narzędzia CAT i najnowsze technologie pozwalają nam skrócić czas obsługi klienta. Budując doświadczony zespół tłumaczy, zrobiliśmy krok dalej, oferując 3-miesięczną gwarancję na usługi.

Chcemy łączyć i już to robimy. Nasze aplikacje do tłumaczenia, sprawdzania pisowni, jak i tworzenia napisów do filmów upraszczają codzienną komunikację ponad pół miliona użytkowników. Wymagamy od siebie dużo, bo dla nas zadowolenie klienta to podstawa.